Per Diem Plus FLEETS & Owner Operators
When a user updates to Android 9 the device may automatically optimize the battery settings, which prevents the Per Diem Plus FLEETS and Per Diem Plus - Owner Operators app from waking up to establish location.
Follow these steps to adjust the battery optimization setting for Per Diem Plus Fleets on your Android device:
Device home screen select open Per Diem Plus Fleets
Select > Help Menu > Change Battery Settings
Scroll to Per Diem Plus Fleet
Turn OFF "Optimize Battery Usage" setting
Follow these steps to adjust the battery optimization setting Per Diem Plus - Owenr Operators on your Android device:
Device Home screen select > Settings
Select > Device maintenance
Select > Battery
Power Savings Mode > Select OFF
Select > Sleeping Apps
Set Per Diem Plus to Unmonitored
This setting prevents Android from blocking the app from tracking per diem trips.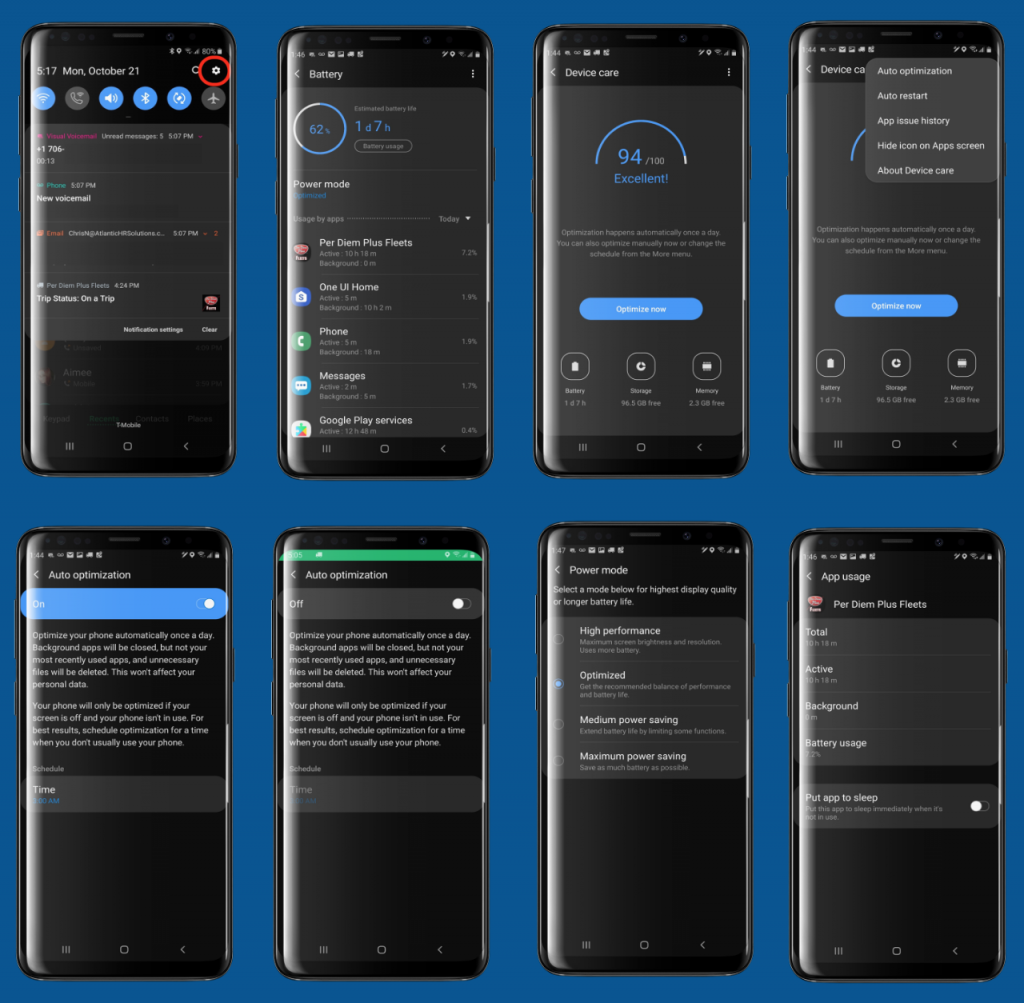 About Per Diem Plus
Per Diem Plus is a proprietary mobile software application that was designed by truckers and built by tax pros. It is the only IRS-compliant mobile app for iOS and Android that automatically tracks each qualifying day of travel in the USA & Canada and replaces ELD backups (logbooks) to substantiate away-from-home travel.
---
This article was written by Mark W. Sullivan EA, Tax Counsel for Per Diem Plus, who has over a decade of experience advising trucking companies on per diem issues. Prior to starting a private practice in 1998, Mr. Sullivan was an Internal Revenue Officer with the New York, NY, Saint Louis, MO and Washington, D.C. offices of the Internal Revenue Service.
Copyright 2020 Per Diem Plus, LLC. Per Diem Plus proprietary software is the trademark of Per Diem Plus, LLC.®