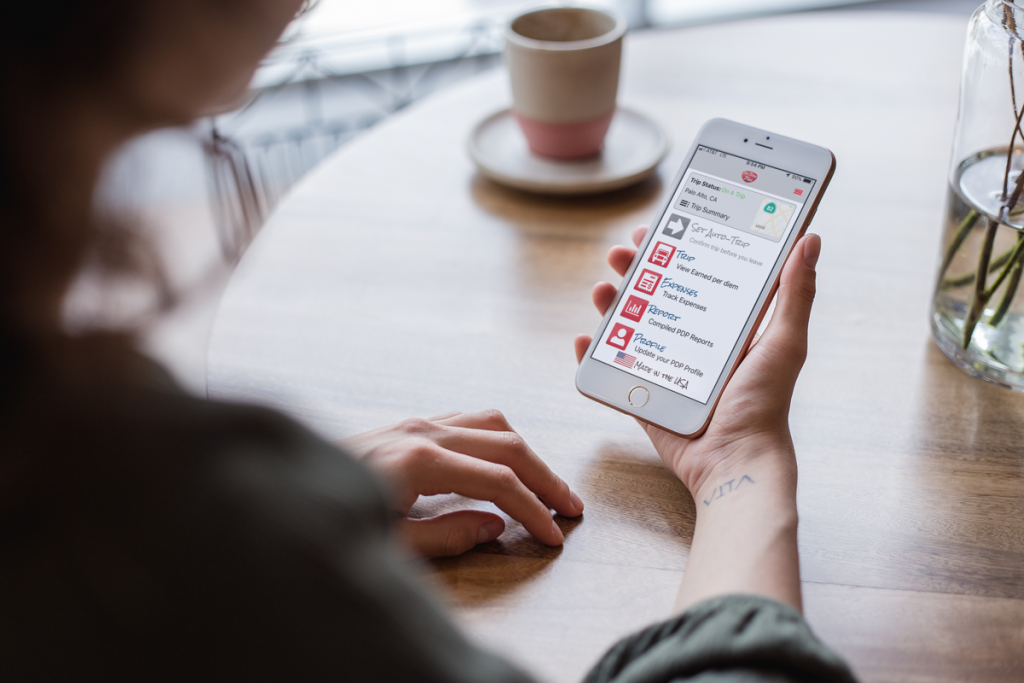 ---
---
Can an Owner-Operator claim trucker per diem under the related party rule if they own more than 10% of the company?
Yes, under the related party rule an Owner-Operator can claim substantiated per diem even if they are the sole owner of the trucking company. However, the related-party restriction imposed by the IRS is frequently misunderstood by both drivers and tax practitioners alike. Based on the foregoing it does not apply to the trucking industry.
Related Party Rule
The 10% ownership rule found in IRS Rev. Proc 2011-47 section 6.07 - Limitations & Special Rules applies only to per diem that includes lodging, meals & incidental expenses under Section 4.01 and 5 (High-Low Method).
The related party rule does not apply to trucker per diem under Section 4.04 - Special Rules for Transportation Industry, which is a meals & incidentals expenses-only per diem.
Furthermore, it is section 4.04 that allows an Owner-Operator or a motor carrier that offers a company-sponsored per diem plan to deduct 80% of per diem.

The tax deductibility of per diem is limited to 50% for the other substantiated per diem options governed by Section 4.01 and 5 of Rev. Proc. 2011-47.
---
Per Diem Substantiation Method

Section 4.01 Per diem allowance:
If a payor pays a per diem allowance in lieu of reimbursing actual lodging, meal, and incidental expenses to be incurred by an employee for travel away from home,
The amount of the expenses that is deemed substantiated for each calendar day is equal to the lesser of the per diem allowance for that day or,
The amount computed at the federal per diem rate for the locality of travel for that day.
Special Rules for the Transportation Industry
Section 4.04 applies to:
A payor that pays a per diem allowance only for meal and incidental expenses for travel away from home to an employee in the transportation industry and computes the amount under section 4.02, or
An employee or self-employed individual (owner-operator) in the transportation industry who computes the deductible amount for meal and incidental expenses for travel away from home under section 4.03.
Limitations and Special Rules
Section 6.07 applies to:
Related parties.
Sections 4.01 and 5 of this revenue procedure do not apply if a payor and an employee are related within the meaning of 267(b), but for this purpose the percentage of ownership interest referred to in 267(b)(2) is 10 percent.
---
About Per Diem Plus
The Per Diem Plus® - Owner Operators is the only IRS-compliant mobile application that provides automatic trucker per diem and travel-related expense tracking for drivers, motor carriers and owner operators. Per Diem Plus was designed, developed and is managed in the USA.
---
This article was written by Mark W. Sullivan EA, Tax Counsel for Per Diem Plus, who has over a decade of experience advising trucking companies on per diem issues. Prior to starting a private practice in 1998, Mr. Sullivan was an Internal Revenue Officer with the New York, NY, Saint Louis, MO and Washington, D.C. offices of the Internal Revenue Service. Questions? Contact Mark W. Sullivan, EA.
Copyright 2020 Per Diem Plus, LLC. Per Diem Plus proprietary software is the trademark of Per Diem Plus, LLC.®
Disclaimer: This article is for information purposes only and cannot be cited as precedent or relied upon in a tax dispute before the IRS.