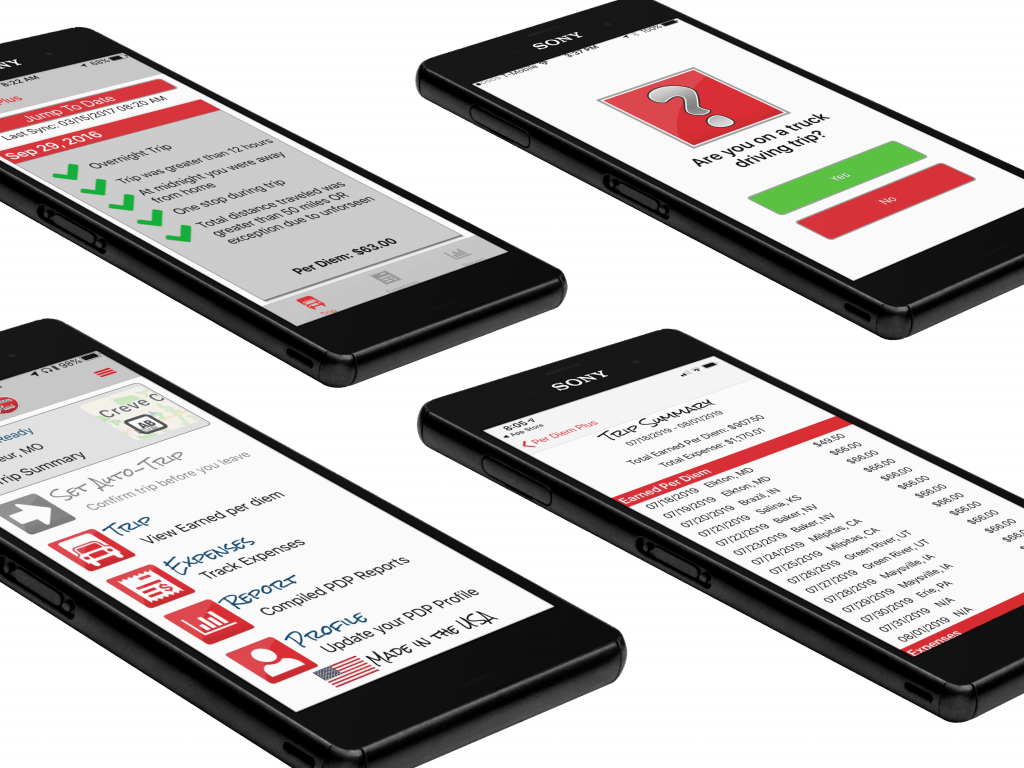 ---
Related Articles:
Use Per Diem to Raise Trucker Pay to Attract New Drivers
Implementing Per Diem Plus® FLEETS into Your Fleet to Ensure a Smooth Rollout
Raise Driver Take-Home Pay with Per Diem
---
2022 Special Trucker Per Diem Rates
The 2022 special trucker per diem rates for taxpayers in the transportation industry have increased $3/day from 2020-2021 and are $69 for any locality of travel in the continental United States (CONUS) and $74 for any locality of travel outside the continental United States (OCONUS). See section 4.04 of Rev. Proc. 2019-48 (or successor).
View Notice 2021-52
---
Use our Fleet Per Diem Benefit Calculator to learn how much your fleet can save with Per Diem Plus Fleets.
---
Get in touch with the experts at Per Diem Plus today to discuss a smooth rollout for your system.
---
About Per Diem Plus
Per Diem Plus is a proprietary mobile software application that was designed by truckers and built by tax pros. It is the only IRS-compliant mobile app for iOS and Android that automatically tracks each qualifying day of travel in the USA & Canada and replaces ELD backups (logbooks) to substantiate away-from-home travel.
---
Disclaimer: This article is for information purposes only and cannot be cited as precedent or relied upon in a tax dispute before the IRS.
Copyright 2021 Per Diem Plus, LLC. Per Diem Plus proprietary software is the trademark of Per Diem Plus, LLC.®