2023 trucker per diem rates released by IRS
Trucker Per Diem Rates
2023 trucker per diem rates and tax brackets were released by the IRS in an annual bulletin, Notice 2022-44, on September 26, 2022. For taxpayers in the transportation industry the per diem rate remains unchanged form 2022 to $69 for any locality of travel in the continental United States (CONUS) and $74 for any locality of travel outside the continental United States (OCONUS). See section Notice 2022-44
---
Have you noticed Per Diem Plus is suddenly not tracking your trips? The likely cause is location services settings have been changed on your device after software update by Apple or Google. This is an easy issue to fix.
iPhone
Open Settings>Privacy>Verify Location Services are ON
Select Location Services>Per Diem Plus / Per Diem Plus Fleets
Set to "Always Allow"
Android
Open Settings>Privacy>Permission Manager
Select Location>Per Diem Plus / Per Diem Plus Fleets
Set to "Allow all the time"
---
2023 Tax Brackets Announced
---
---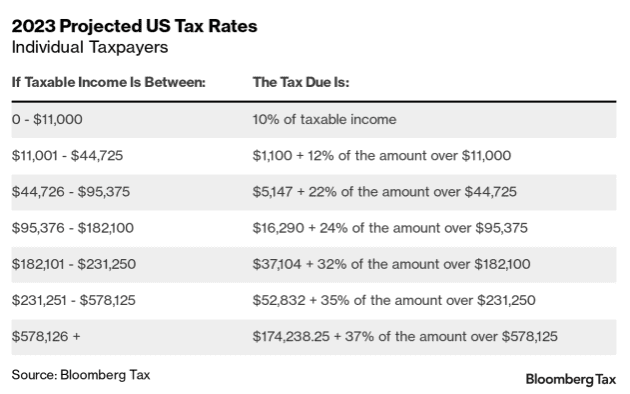 ---
Related Articles
2022 Tax Brackets & Per Diem Rates
Use Per Diem Compliance Tech To Unlock Fleet Savings Amid Economic Uncertainty
Per Diem Plus Announce New API Integration With Samsara
---
Use our Fleet Per Diem Benefit Calculator to learn how much your fleet can save with Per Diem Plus Fleets.
---
Get in touch with the experts at Per Diem Plus today to discuss a smooth rollout for your system.
---
---
About Per Diem Plus
Per Diem Plus is a proprietary mobile software application that was designed by truckers and built by tax pros. It is the only IRS-compliant mobile app for iOS and Android that automatically tracks each qualifying day of travel in the USA & Canada and replaces ELD backups (logbooks) to substantiate away-from-home travel.
---
Disclaimer: This article is for information purposes only and cannot be cited as precedent or relied upon in a tax dispute before the IRS.
Copyright 2022 Per Diem Plus, LLC. Per Diem Plus proprietary software is the trademark of Per Diem Plus, LLC.®
---