Welcome to Per Diem Plus Fleets mobile app. Participation in your company per diem program is optional, but here is what you need to do to get started.

Step 1: Download the Per Plus Fleets mobile app for Android HERE or iOS HERE
Tap the PDP Fleets icon to open the app
Enter the Fleet Code (all lowercase)
Enter your Driver ID (not case sensitive)
Request two-factor verification code (text is easiest)
Enter verification code
Create an easy-to-remember password
Re-enter password & login
Step 2: Confirm Privacy Settings
Android
Open Settings>Privacy
Select Permission Manager>Location
Select Per Diem Plus Fleets>Set to "Allow all the time"
iOS
Open Settings>Privacy
Verify Location Services are ON
Select Per Diem Plus Fleets>Select "Always Allow"
---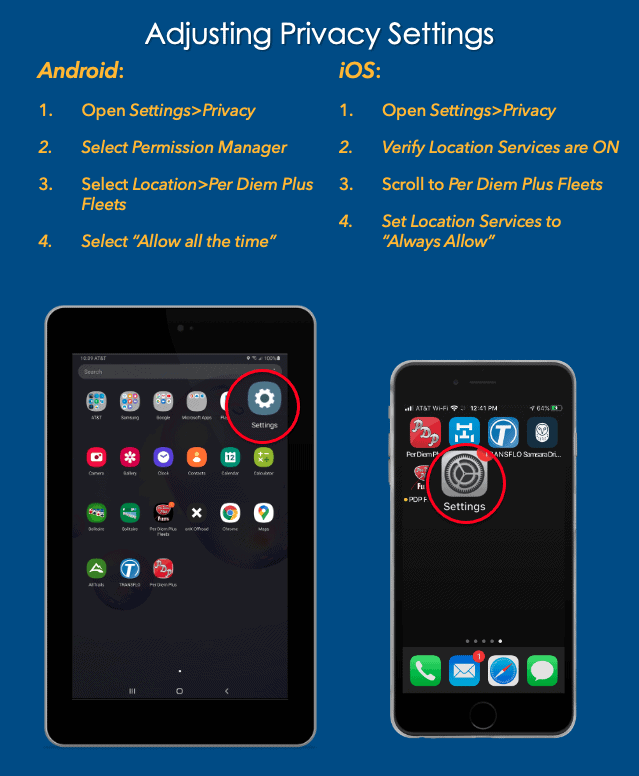 Still have questions? Support@perdiemplus.com or (314) 488-1919