Designed by drivers, built by tax pros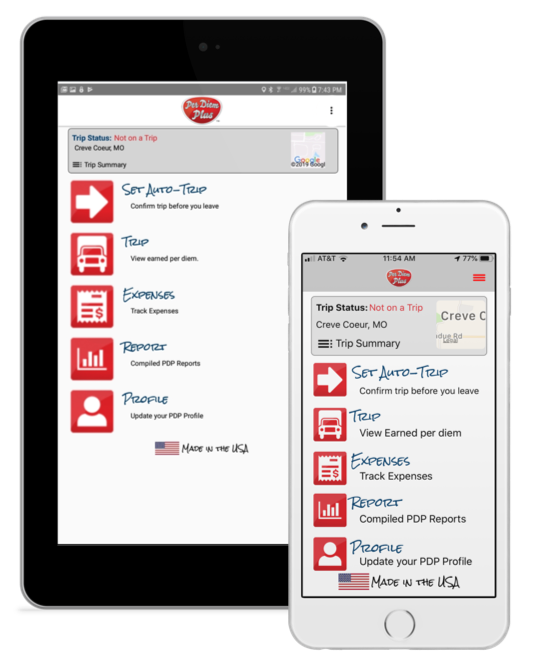 The 20% Passthrough Deduction for Qualified Business Income
Internal Revenue Code Section 199A generally provides a 20% passthrough deduction for qualified business income (QBI) derived from a sole proprietorship, partnership or S corporation that is a qualified trade or business, like a trucking business.
The Sec 199A deduction is taken from adjusted gross income (AGI) in determining taxable income and therefore does not reduce self-employment income.
Most eligible taxpayers will be able to claim it for the first time when they file their 2018 federal income tax return in 2019.
The deduction is available, regardless of whether an individual itemizes their deductions on Schedule A or takes the standard deduction.
The 199A deduction is complicated! The estimated average annual burden hours per taxpayer is 2.5 hours, thus taxpayers are advised to seek professional tax guidance when calculating the deduction for their business.
Internal Revenue Code Section 199A
The section 199A deduction is the lesser of:
The combined qualified business income (QBI), or
20% of the excess (if any) of

Taxpayer's taxable income for the year over
Taxpayer's net capital gain
WARNING: Section 199A deduction:
Is not available for wage income or business income earned through a C corporation.
Qualified business loss from a separate business reduces QBI by 20% as well.
Qualified Business Income (QBI) is defined at Sec 199A(c) as the net amount of qualified items of income, gain, deduction, and loss for a tax year with respect to any qualified trade or business of the taxpayer.
Example 1
Harvey Trucker, is single
Sole Proprietor
Has Schedule C business income of $150,000
Income below $157,500 threshold
$150,000 from Sch. C is QBI
$150,000 x 20% = $30,000 pass-through deduction
Example 2
Harvey Trucker, is single
Sole shareholder and employee of S corporation
Pays himself $80,000 of wages
Has K-1 business income of $50,000
Income below $157,500 threshold
Wages are not qualified business income
$50,000 from K-1 is QBI
$50,000 x 20% = $10,000 pass-through deduction
Example 3 - Disparities from Entity Choice
Assume Harvey's taxable income is $150,000, all from the business
S-Corp: He pays himself $100,000 of wages
As a sole proprietor Harvey has $150,000 of QBI and a QBID of $30,000 ($150,000 x 20%)
With the S corporation, however, Harvey has only $50,000 of QBI and a QBID of $10,000 ($50,000 x 20%)
What line on Form 1040 do you report the deduction on?
Line 9 of the Form 1040 for 2018 (draft). IRS will be issuing new tax returns, worksheets and other tools to assist individuals and businesses with their deduction calculation and tax preparation. DOWNLOAD 2018 DRAFT F1040 101718
Who is eligible for the deduction
Small businesses with qualified income below:
$315,000 for married couples filing jointly
$157,500 for single filers
When is the deduction modified?
Small business qualified income exceeds:
$315,000 - $415,000 for married couples filing jointly
$157,500 - $207,500 for single filers
How do S-Corporations and partnerships handle the deduction?
S-corporations and partnerships are generally not taxpayers and cannot take the deduction themselves. However, all S corporations and partnerships report each shareholder's or partner's share of QBI and W-2 wages on Schedule K-1 so the shareholders or partners may determine their deduction.
---
Start your 30-day FREE trial with no credit card required today!
Available as a $7.99 monthly subscription on Google Play and App Store
---
About
Per Diem Plus is a proprietary mobile software application that was designed by truckers and built by tax pros. It is the only IRS-compliant mobile app that automatically tracks each qualifying day of travel in the USA & Canada and replaces ELD backups (logbooks) to substantiate away-from-home travel.
About the Author
Mark is tax counsel for Per Diem Plus. With nearly two decades of experience advising trucking companies on per diem issues, Mark was responsible for defining the Per Diem Plus software logic rules that automatically calculates trucker per diem in accordance with IRS regulations. He also previously served as the consulting per diem tax expert for Omnitracs.
In addition to his time working with Per Diem Plus, Mark works in private practice as an Enrolled Agent at Mark Sullivan Consulting, PLLC specializing in federal tax controversy representation and consulting. He also served as the consulting and expert witness for the Federal Defenders Office and private defense counsel in financial crimes cases in multiple federal district courts. Contact Mark W. Sullivan, EA
---
Reference: 2017 Tax Cut & Job Act, Kenneth K. Wright (2018)
Disclaimer
This article includes information is not included in the Internal Revenue Bulletin 2018-64, and therefore may not be relied upon as legal authority. This means that the information cannot be used to support a legal argument in a court case.