The Per Diem Plus-Owner Operators mobile app requires your location to determine if you qualify for per diem. Both Android and iOS OS may change app privacy settings back to "Only While Using App" without notice. Please confirm Privacy Settings are set to "Always Allow":
Android
Open Settings>Privacy
Select Permission Manager>Location
Select Per Diem Plus>Set to "Allow all the time"
iOS
Open Settings>Privacy
Verify Location Services are ON
Select Per Diem Plus>Select "Always Allow"
---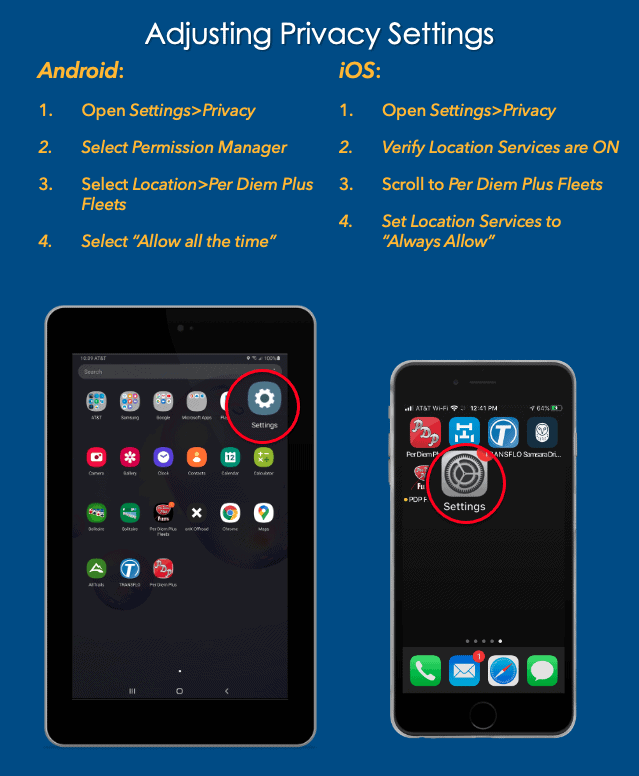 Still have questions? Support@perdiemplus.com or (314) 488-1919