Designed by drivers, built by tax pros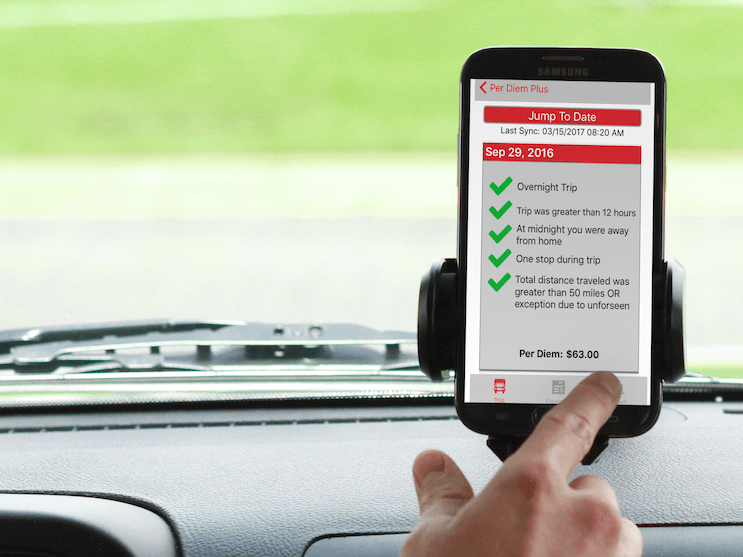 ---
Per Diem Plus Fleets releases Build 56 to resolve location services permission restrictions imposed with OS 14.
What's new? The app will post a notification alerting an iOS user that location services permissions were changed by iOS and instructing the user to reset permissions to "Always Allow".
Why was this needed? Per Diem Plus was designed to run passively in the background to determine IRS-required "time, date and location" for per diem. However, because of abuses by Big Tech, like Facebook, Apple no longer allows apps to lock Location Services with "Always Allow" during initial login and setup. As a result, iOS automatically changes the setting to "Only while using app", which prevents PDP from functioning as designed.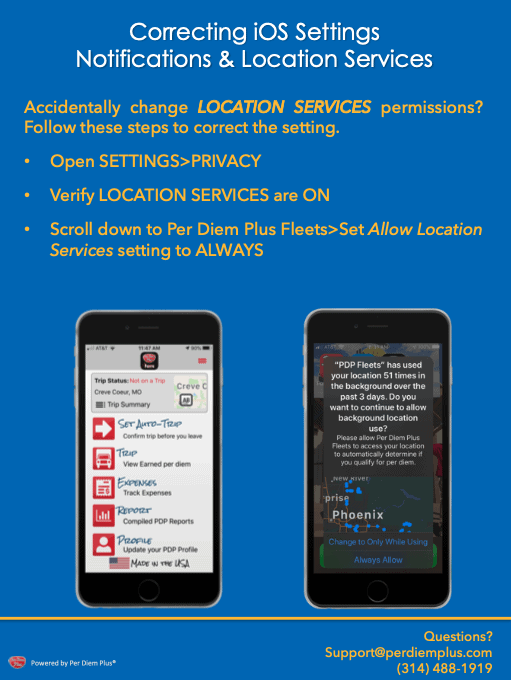 ---
Related Articles:
Use Per Diem to Raise Trucker Pay to Attract New Drivers
Raise Driver Take-Home Pay with Per Diem
---
---
---