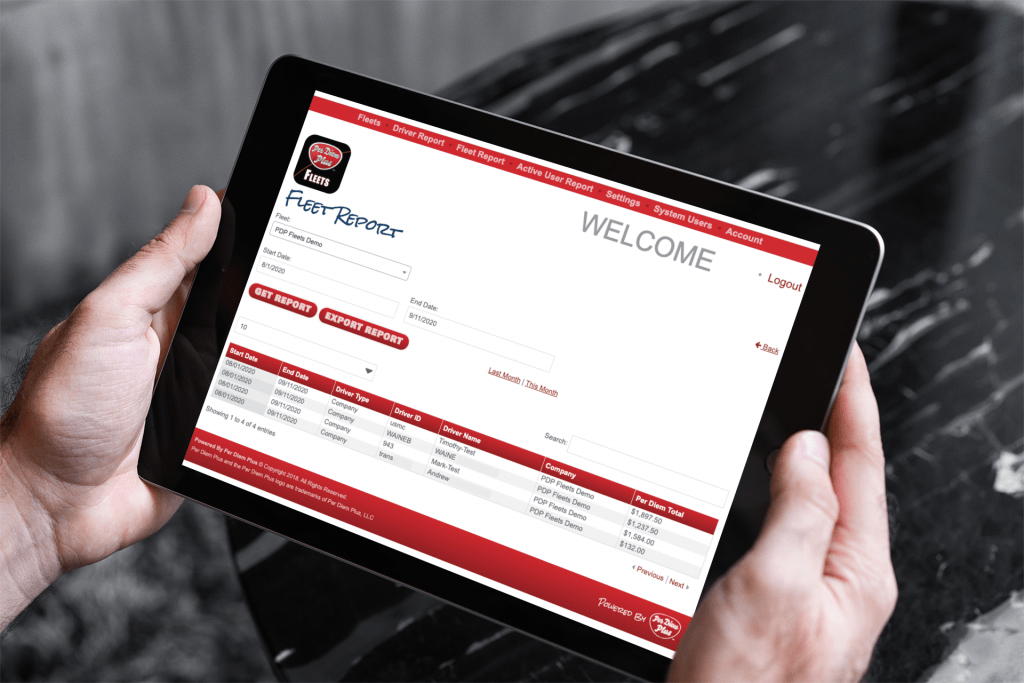 Raise Truck Driver Pay
---
Related Articles
---
A company-sponsored substantiated per diem plan will save a fleet money and raise driver take-home pay by several cents per mile.
Truckers designed it, tax pros built it, your drivers want it. Our cloud-based FLEETS mobile app platform with flexible Service Plan Options enables motor carriers to easily implement an IRS-compliant fleet per diem plan that will:
Enhance recruiting and retention
Raise driver pay by the equivalent of several cents-per-mile
Save a fleet several thousand dollars per driver
Eliminate the need to retain ELD backups for 3 years
Adding a substantiated per diem program for employee drivers is a sure-fire way for a motor carrier to save money and raise driver take-home pay. Consider the following:
The typical over-the-road (OTR) driver averages 127,500 miles annually and is away from home 295 nights a year
A driver would receive $19,470 of tax-free per diem at $66/day[1]
Unlike a cent-per-mile plan it can be earned during HOS-mandated 34-hour restarts and unforeseen delays
The average driver will save thousands of dollars in income and payroll taxes, equivalent to several cents per mile
For example, a married driver from South Carolin could save $5,123 in taxes equal to an extra 4.4 cents per mile.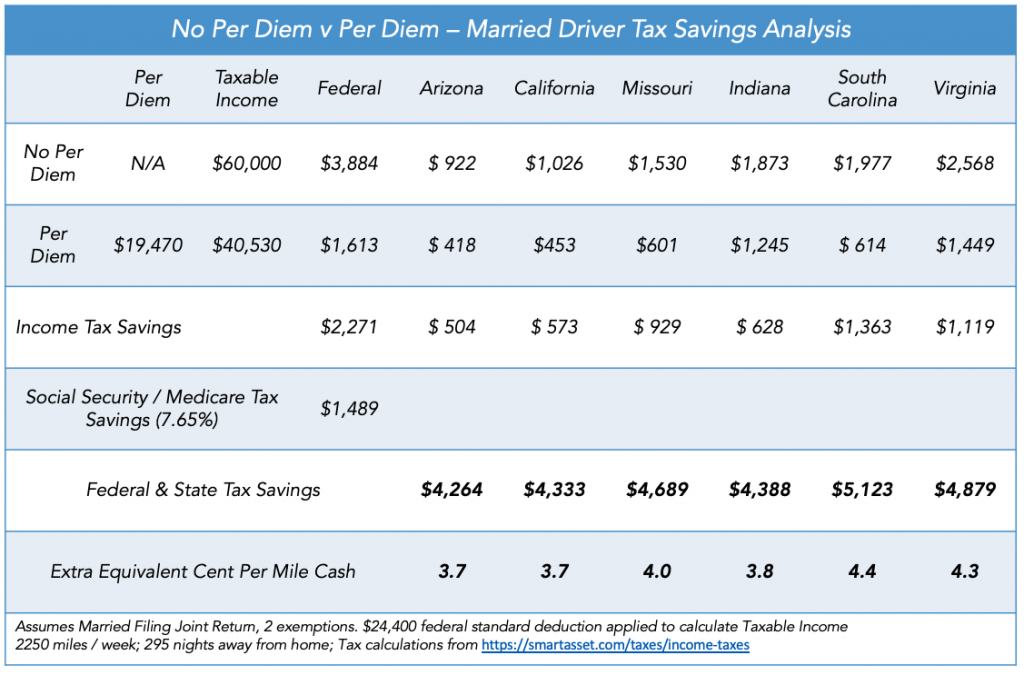 A single driver from Missouri could save $5,638 in taxes equal to an extra 4.6 cents-per-mile. Learn how state tax rates impact per diem in our post State Income Tax Considerations of Driver Per Diem
---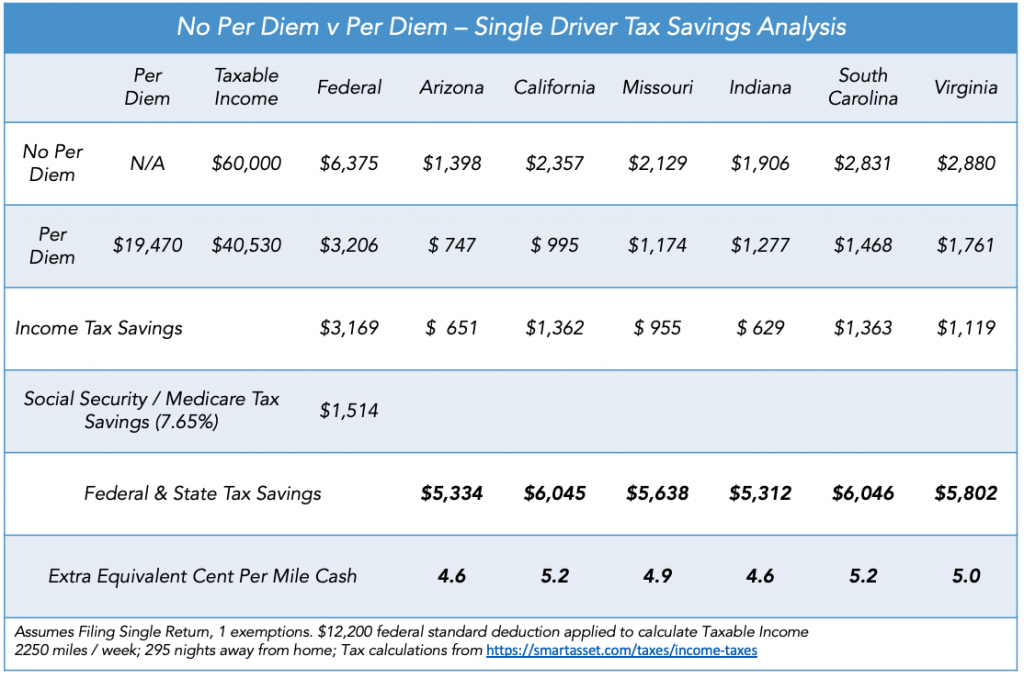 ---
Use our Fleet Per Diem Benefit Calculator to learn how much your fleet can save with Per Diem Plus Fleets.
---
Per Diem Plus FLEETS is a configurable mobile application enterprise platform that automates administration of an IRS-compliant accountable per diem plan for truck drivers and fleets managers. No matter how big or small your company is, Per Diem Plus has a solution for you.
---
Related Articles:
Use Per Diem to Raise Trucker Pay to Attract New Drivers
Implementing Per Diem Plus® FLEETS into Your Fleet to Ensure a Smooth Rollout
---
About Per Diem Plus FLEETS
Per Diem Plus FLEETS is a proprietary mobile software application that was designed by truckers and built by tax pros. It is the only IRS-compliant mobile app for iOS and Android that automatically tracks each qualifying day of travel in the USA & Canada and replaces ELD backups (logbooks) to substantiate away-from-home travel.
---
---
Disclaimer: This article is for information purposes only and cannot be cited as precedent or relied upon in a tax dispute before the IRS.
Copyright 2020 Per Diem Plus, LLC. Per Diem Plus proprietary software is the trademark of Per Diem Plus, LLC.®